How To: Create The Perfect Sunkissed Blonde
Published by: State Beauty Supply & RDA Promart Team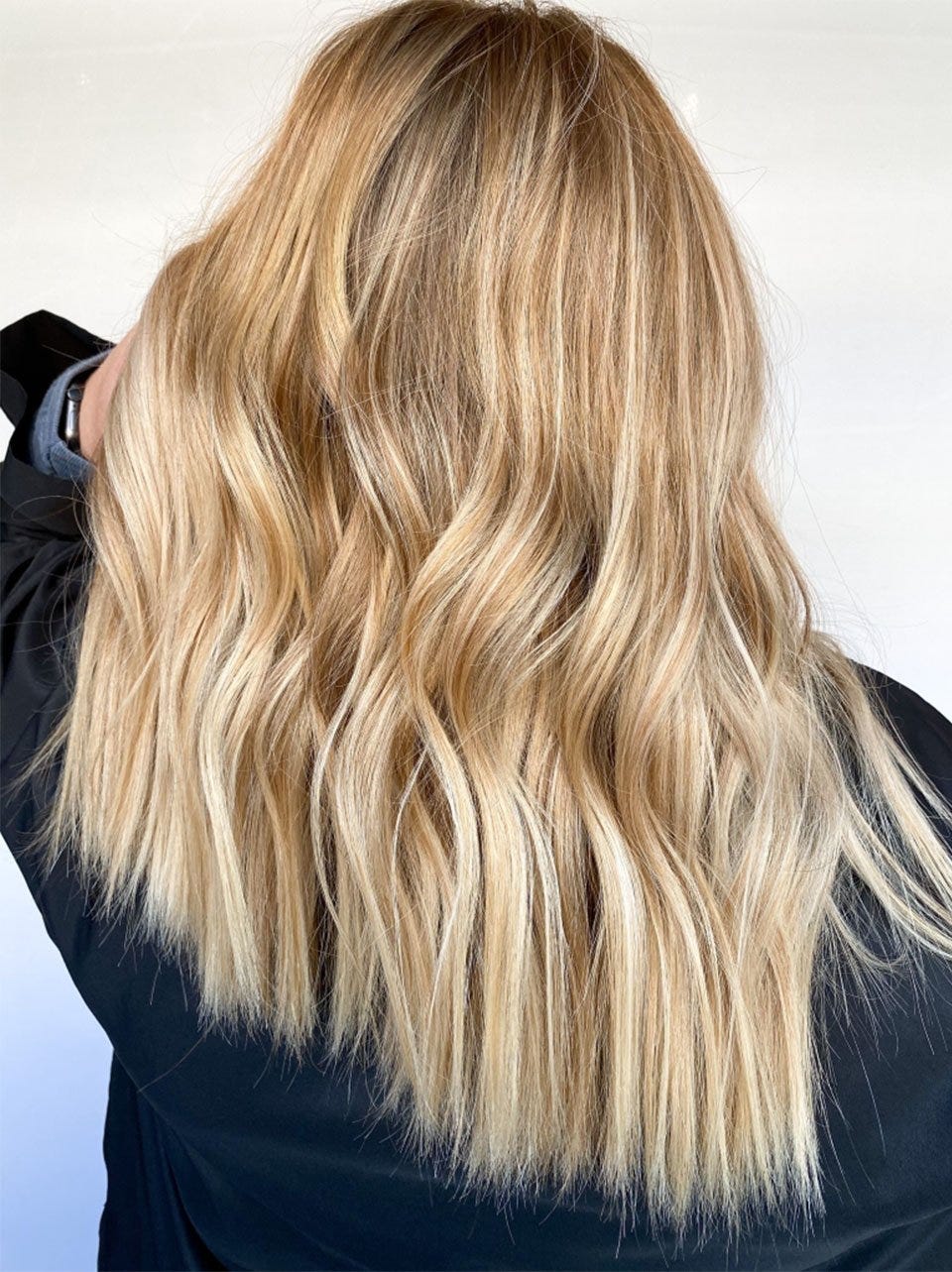 As you head back to the salon and prepare for a successful 2021, you may be wondering how you can take your blonding business to new heights this year. As guests return to the salon to refresh their blonde for the new season, it's essential to have the right hair color products that help you create the most beautiful blonde tones with ease! If you are looking to create the perfect luminous, sunkissed blonde tone for your guests, Look no further. Redken has made it easier than ever with the New Violet Gold shade family from Shades EQ.
Redken's new Violet Gold shade family features three beautiful new shades, conveniently premixed to provide the iridescent sunkissed blonde trends your guests will be asking for this spring. "This shade family will be your go-to for creating the most perfect sunkissed blonde shade," says Marina Sellecchia, lived-in color specialist.
"Colorists can boost their business by marketing the newest shades and blonde tones on their social media pages. A great way to do this is with before and after shots," says Redken Brand Ambassador Cassandra McGlaughlin. "Clients need fresh ideas and if they know that you will always have the perfect blonde shade, it massively increases client loyalty and retention. And also, warmer toners are in style this season! The Shades EQ VG family allows for a more neutral to warm end result without unwanted brass."
SALON SCENARIOS ON WHEN TO USE THE NEW VIOLET GOLD SHADES
Shades EQ Violet Gold is a great toning solution for many common salon scenarios! Below Redken Brand Ambassador Cassandra McGlaughlin shares her top tips for using the shades to create your best blonde results.
NEUTRALIZE UNWANTED WARMTH DURING A HIGHLIGHT RETOUCH:
"I think the Violet Gold shades can be used in so many salon scenarios!" explains McGlaughlin, "The Shades EQ VG Family is great for softly neutralizing unwanted yellow tones at levels 8,9 and 10, while still maintaining a soft golden glow and subtle iridescence. One of my favorite ways to use these shades is when a blonde guest is getting a highlight retouch. If the previous blonde needs a touch of neutralizing, the Violet Golds are the perfect choice because they refresh the blonde, and neutralize unwanted warmth without ashing the hair out. You can use it in-between your foils to tone the un-highlighted hair or as a final gloss- either way you get the best of both worlds! It creates a better-than-natural finish."
CREATE THE PERFECT LOWLIGHT COLOR ON BLONDES:
I think the Shades EQ Violet Golds are the perfect lowlight color shades. They offer a very natural depth for blondes. They are a great choice when someone feels too light or too cool.
KEEP THEM AS YOUR ULTIMATE TONING TOOL:
"I love the Shades EQ Violet Gold family because they really are a super calibrated toning tool," explains McGlaughlin, "It can be a hard balancing act to neutralize unwanted yellow tones and retain natural warmth, and the Violet Gold shades do just that. And being that they are pre-mixed, they really are formulation-free! They are perfectly balanced for each level."
See below to get inspired by three beautiful sunkissed-blonde looks created by Redken's artist and ambassador network and see how the new Violet Gold Shades can help you create your best blonde looks yet!
JAMIE MCDANIEL
Toned with 09VG from Shades EQ Violet Gold
RACHEL REDD
Toned with 09VG from Shades EQ Violet Gold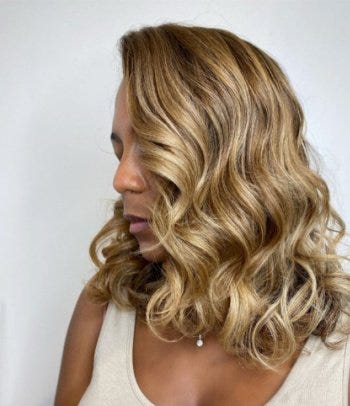 @COLORBYMARINA
Toned with 10VG from Shades EQ Violet Gold